Before Barbra Streisand removed the "a" from her name, she was born Barbara Joan Streisand. "I always hated it," Barbra said in 1963, "but I did not want to drop it, so I changed it slightly from Barbara to Barbra." She told Barbara Walters in 1985, "I didn't want to change my name …. but I couldn't live with a false name. So all I did was take out one 'a' and I became the only 'Barbra' in the world."
A Star is Born
Barbra Streisand was born in Brooklyn, New York, on April 24, 1942. Her father, Emanuel Streisand, was a teacher, and her mother, Diana Rosen Streisand, was a school secretary. She had an older brother, Sheldon, who was born seven years earlier.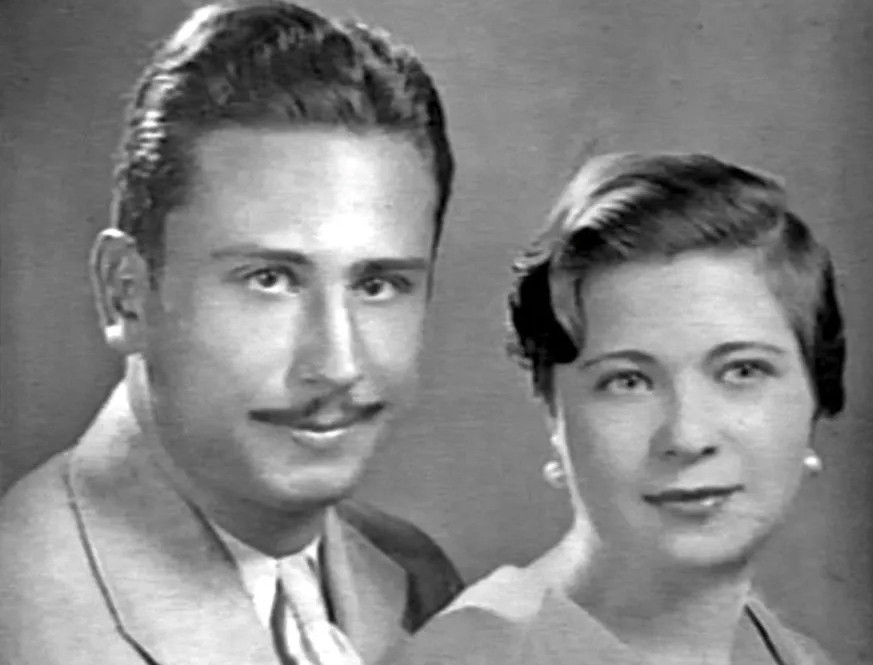 When Streisand was 16 months old, her father died suddenly from an epileptic seizure. Her mother then moved the family into her parents' three-bedroom apartment, where they lived in cramped conditions. Barbra slept on the couch.
Streisand's grandfather, Louis Rosen, had a beautiful singing voice, and her mother said that she thought he had the best voice in the world.
Barbra Streisand sang in public for the first time when she was 7 years old and attended an Orthodox girl's yeshiva (the Yeshiva of Brooklyn).
Barbara has said that she was the "kid on the block that didn't have a father but had a good voice." She would often harmonize on the apartment stoops to songs from Your Hit Parade, a popular radio program that counted down the top songs of the day.
In 1950, Barbara Streisand's mother remarried a man named Louis Kind. The family moved into a housing project in Flatbush, Brooklyn. Streisand did not like her stepfather. "He didn't ask me how I was," she said. "He didn't talk to me. He didn't see me. He didn't recognize me. He didn't like me."
That same year, Diana took Barbara to MGM Records in New York to audition for a record contract. Barbra sang "Have You Heard?" but didn't get the job.
A Singer in the Making
A few years later, in 1955, 13-year-old Barbara Streisand and her mother Diana went to Nola Recording Studios and recorded acetate records. Diana sang "One Kiss" and Barbara sang "Zing Went the Strings of My Heart" and "You'll Never Know."
You can hear young Barbra on this recording Just For the Record Box Set. It is Track 1, Disc 1 from 1955. So young, so much promise!
As an Amazon Associate, I earn from qualifying purchases.
---
Barbara attended Erasmus Hall High School in Brooklyn and was a classmate in the chorus with Neil Diamond. Their super hit "You Don't Bring Me Flowers" has been a fan favorite for decades.
---
Between the ages of 13-16, Barbara worked at Choy's Chinese restaurant. "I started out babysitting for them and worked up to waitress and cashier."
Barbra Streisand's first Broadway show that she saw was The Diary of Anne Frank in 1956. It was directed by Garson Kanin, who would later direct Streisand in Funny Girl on Broadway. In 1957, at the age of 15, Streisand began performing in summer stock at the Malden Bridge Playhouse. Streisand has said that Brooklyn is a special place to her and that she is glad that she grew up in Brooklyn, which she describes as a down-to-earth place.
Barbra Streisand was a determined young woman who wanted to be an actress. She studied acting in New York City and auditioned for many roles. She also worked as a clerk to make ends meet. Eventually, she found success as a singer.
Long Time Manager
Marty Erlichman has been Barbra Streisand's manager for over 60 years. They met in 1960 when Marty saw Streisand perform at a club in Manhattan. He was immediately impressed with her talent and knew that she was going to be a star.
Erlichman has negotiated many important deals for Streisand, including her record contract with Columbia Records and her multi-year deal with CBS Television. He has also produced her film, For Pete's Sake, and her television specials.
Erlichman and Streisand have a close relationship and they attribute their success to their honesty and mutual respect.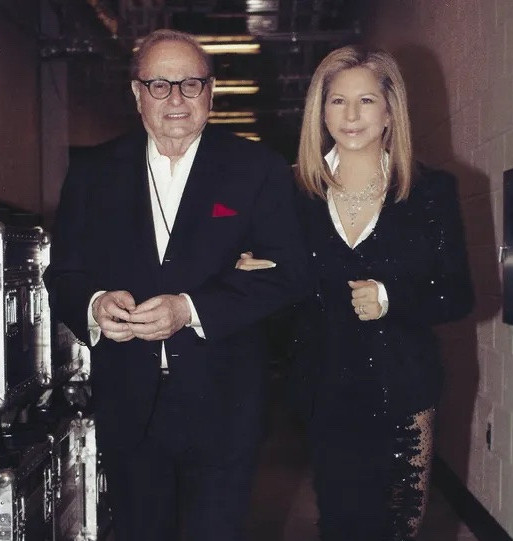 In 1961, she made her professional singing debut at the Bon Soir nightclub in Greenwich Village.
In 1963, Streisand made her Broadway debut in the musical I Can Get It for You Wholesale, where she met and married the leading man, Elliott Gould. In 1964, she starred in the Broadway musical Funny Girl.
Streisand's film career began in 1968 with the reprise of her role in the film version of Funny Girl. She won the Academy Award for Best Actress for her performance. She has since starred in many successful films, including Hello, Dolly! (1969), The Way We Were (1973), A Star Is Born (1976), and Yentl (1983).
An Actress Who Sings
Streisand is also a successful recording artist. She has released over 30 albums and has won eight Grammy Awards for Best Female Pop Vocal Performance. She is one of the best-selling female recording artists of all time.
In addition to her music and film career, Streisand is also a successful businesswoman. She has her own production company, Barwood Films, and has produced many of her own films and television specials. She is also a philanthropist and has donated millions of dollars to various charities through the Streisand Foundation.
Barbra Streisand is one of the most successful and iconic entertainers of all time. She has achieved success in music, film, and business. She is known for her unique voice, her stage presence, and her talent for storytelling.
In Barbra's Own Words
As an Amazon Associate, I earn from qualifying purchases.
Her long-awaited autobiography is coming out on November 7, 2023. You can pre-order your copy here. There is an audiobook release as well, read by Barbra herself.