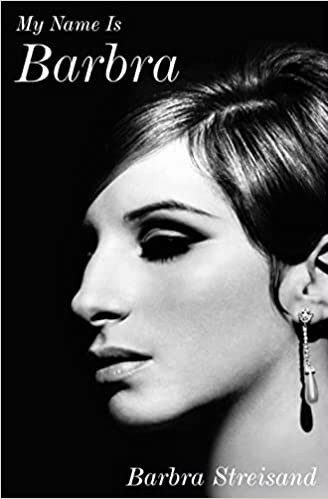 Welcome to i love barbra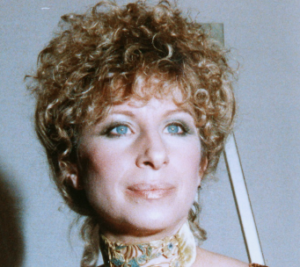 The Greatest Star
If you love Barbra Streisand, then this website will be of interest to you! My name is Anne Zarraonandia and I am a long-time fan and collector! Some of you may remember me from the I Love Barbra Catalog from back in the 1990's. Years before Barbra came back to the concert stage, I went to the Scopus Awards Dinner in Beverly Hills and was able to take this close-up photo. Barbra was stunning in person. I was practically frozen as I stood with the other photographers and saw her in person. Read more about that evening here as posted on the Barbra Streisand Archives Website.
This site is dedicated to all things Barbra. I hope you will bookmark and visit frequently. One of my goals is to visually share much of my collection. Magazine covers with Barbra on the front are some of my favorite collectibles! I hope you be kind enough to share some of your Barbra collectibles too!
Check out what else Anne is up to on her website: Anne Z on the Web!
As an Amazon Associate, I earn from qualifying purchases.
Barbra the Book
Barbra Streisand, the legendary singer, actress, and director, is set to release her autobiography, My Name Is Barbra, on November 7, 2023. The book will be a candid and revealing look at Streisand's life and career, from her humble beginnings in Brooklyn to her rise to fame as one of the most successful entertainers of all time.
Streisand has won numerous awards for her work, including two Academy Awards, eight Grammy Awards, five Emmy Awards, and a Tony Award. She is also the recipient of the Presidential Medal of Freedom.
In her autobiography, Streisand is expected to share her thoughts on everything from her personal life to her professional career. She is also likely to address the challenges she has faced as a woman in a male-dominated industry.
My Name Is Barbra is sure to be a must-read for fans of Streisand and anyone interested in the story of one of the most iconic figures in American entertainment.
The book is out! Updated today: 11/7/23. Anne was interviewed as a Super Fan! Check this out!