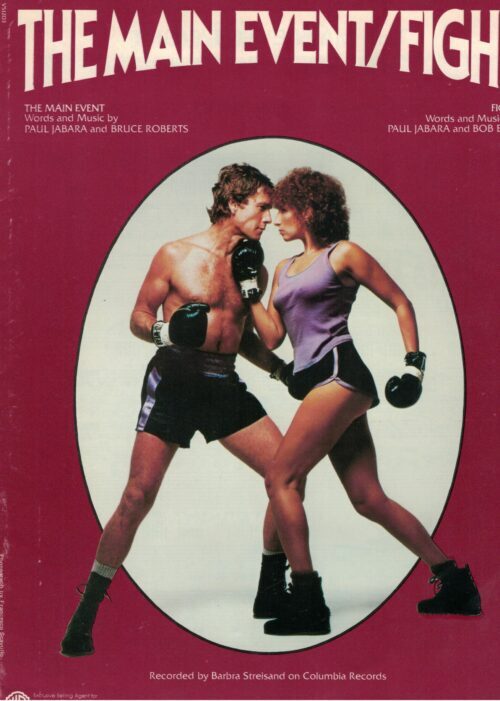 Barbra's Movies
Here is a list of the movies Barbra Streisand has starred in, along with her character's name.
Her debut starring role in Funny Girl * won her an Academy Award, tying in the Best Actress category with Katherine Hepburn. Barbra's second Oscar was for ** Best Song (with Paul Williams) for "Love Theme From A Star is Born" – Evergreen from the 1976 version of A Star is Born.
Which of Barbra's films are your favorites? Three of her films have been directed by Barbra herself and are noted in bold type.
* Funny Girl – Fanny Brice – 1968
Hello Dolly – Dolly Levi – 1969
On A Clear Day You Can See Forever – Daisy Gamble/Melinda Tentrees – 1970
The Owl and the Pussycat – Doris Wilgus/Wadsworth/Wellington/Waverly – 1970
What Up Doc? – Judy Maxwell – 1972
Up the Sandbox – Margaret Reynolds – 1972
The Way We Were – Katie Morosky – 1973
For Pete's Sake – Henrietta "Henry" Robbins – 1974
Funny Lady – Fanny Brice – 1975
** A Star is Born – Esther Hoffman Howard – 1976
The Main Event – Hillary Kramer – 1979
All Night Long – Cheryl Gibbons – 1981
Yentl – Yentl/Anshel – 1983
Nuts – Claudia Faith Draper – 1987
The Prince of Tides – Dr. Susan Lowenstein – 1991
The Mirror Has Two Faces – Rose Morgan – 1996
Meet the Fockers – Roz Focker – 2004
Little Fockers – Roz Focker – 2010
The Guilt Trip – Joyce Brewster – 2012