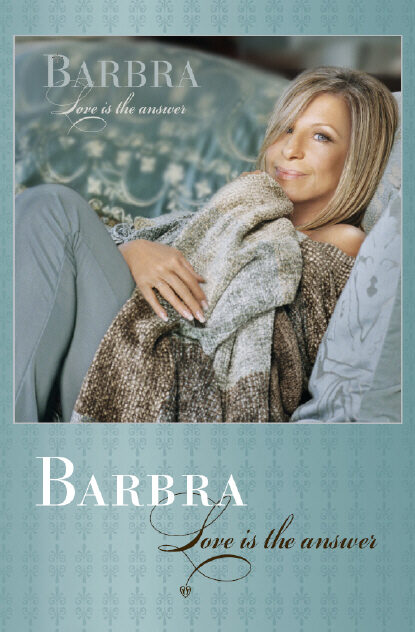 About Barbra
Barbra Streisand is an actress, singer, writer, producer, designer, composer, author, photographer, and activist whose range of talents have spanned several decades.
She is the highest-selling female recording artist of all time, and is the only artist to ever receive all of the following awards: Grammy, Emmy, Tony, Oscar, Directors Guild of America, Golden Globe, National Medal of Arts, Peabody, France's Légion d'honneur, American Film Institute's Lifetime Achievement, and more. In addition to her extensive awards, she has done great activist and philanthropic work, giving millions of dollars to various organizations.
Barbra Streisand was born Barbara Joan Streisand on April 24, 1942 in Brooklyn, New York. She had a difficult childhood. She was shy and found unattractive. She dreamed of show business, but was given little support. After high school, she moved to New York City where she began her career as a nightclub performer. She modified her name, dropping the middle "a" to be more unique.
In 1961, she made her first television appearance on The Tonight Show. She appeared on Broadway in 1962 as Miss Marmelstein in the musical I Can Get It For You Wholesale. The following year she released her first album, The Barbra Streisand Album, which won two Grammy Awards. She released two more successful albums by 1964, and returned to Broadway in Funny Girl, earning a Tony nomination. She became particularly famous for her Funny Girl performances, including the song "People," which became her first Top 10 single. She reprised the role in 1966 in London, and of course made her film debut in the role in 1968. The role won her an Academy Award.
She continued her film career with two movies based on musicals, Hello, Dolly! and On a Clear Day You Can See Forever. Her career continued in the 1970s with The Owl and the Pussycat, What's Up, Doc?, The Main Event, For Pete's Sake, The Way We Were, A Star is Born, and Up the Sandbox.
She also produced some of her own films, including Yentl (which she also wrote, directed, and starred in), The Prince of Tides, and The Mirror Has Two Faces. In more recent years, she appeared in Meet the Fockers, Little Fockers, and The Guilt Trip.
Musically, she has kept her career alive with decades of success. Among her hits: her duet of "Happy Days Are Here Again/Get Happy" with Judy Garland, a collaboration with Neil Diamond on "You Don't Bring Me Flowers," a dance record with Donna Summer "No More Tears (Enough is Enough)," " Woman in Love," "Guilty," "What Kind of Fool," "Evergreen (Love Theme from A Star is Born)," and many more.
It's impossible to give her justice with one short bio, and the reach and influence of Barbra Streisand is truly immeasurable. We are certainly grateful she has shared her talents with the world for so long and look forward to seeing what else she will do!