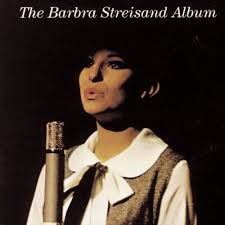 The i love barbra Catalog
is filled with memorabilia for collectors of the Greatest Star,
Barbra Streisand
. Her legendary career has been going strong for over 50 years. She has sung a lot of songs, made a lot of albums, had a film career spanning almost 40 years and graced the cover of many magazines, as well as books and biographies. There is a lot of STUFF to collect. But what?
If you are a newer fan, then I would say begin with the music. Barbra has sold more records than any other female recording artist and there is lots to choose from. Start with the newest release
Partners
, a duet album on September 16, 2014. It is filled with some of the most well known male voices in recording history:
Elvis Presley
,
Lionel Ritchie
,
Stevie Wonder
,
Billy Joel
as well as her son
Jason Gould
.
After that, l would suggest going back to the beginning. The Barbra Streisand Album has the early hits like: Happy Days Are Here Again and Cry Me a River. Who doesn't smile when they hear Who's Afraid of the Big Bad Wolf? Most of Barbra's albums are easy to find. Check back to the i love barbra catalog website often for newly listed collectibles LP's and CD's.
After listening to the early albums, I would switch gears and collect all the soundtrack and cast album recordings.
Funny Girl
on stage or on film has some of Barbra's most beloved songs like People, Don't Rain on My Parade and My Man. That should get you started, if you are a newer fan, but you will be very busy, Barbra has over 60+ albums. If you saw Barbra in The Guilt Trip or Little Fockers, you may not know that Barbra even sings! Of course she does, every household in America has a copy of her 1967 A Christmas Album record. Start listening and then drop me a line. What records have you collected and what are your favorites? Happy listening. If you are a long time fan, what records do you STILL listen to?