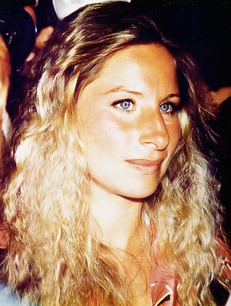 I love the following quote by Barbra Streisand, when asked about her success : "I'm a work in progress". There are a couple of different ways to interpret what that means. One is that life is fluid and an individual must not rest on their own laurels. If you keep trying new things, you will be ever changing, ever adjusting to new circumstances. 
It can also mean that one is never finished. One can evolve and learn and grow. It's a healthy way to approach life, work and family. One might get better results by learning from the past or adding new components along the way.
As an artist, Barbra certainly has done that. She never let success give her a "big head". She kept reaching for the stars, learning about the technical end of film making and recording and her craft. She became a producer and director of many of her projects. She learned about lighting from her beloved cinematographer Harry Stradling, Jr. She learned about directing from William Wyler and Vincent Minnelli, directors from her early films. She kept learning and trying new things. She even composed the music for "Evergreen" and won an Oscar for it. It was beyond her wildest dreams.
Her stardom was a bi-product of her learning. Another of her quotes, "People are the barometer of the truth" also spells out her need to express herself with take after take, re-write after re-write. She would call author Pat Conroy (The Prince of Tides) and go over what he meant by that line or chapter or character, to get it right. She called director Sydney Pollack (The Way We Were) and go over scenes and dialog after a day's filming searching for that truth.
What I take away from the "Work in Progress" quote is to keep getting up if you are knocked down. It is the journey that keeps one going! What have you done lately that keeps you moving forward? Let me know in the comment section below. Thanks for reading.