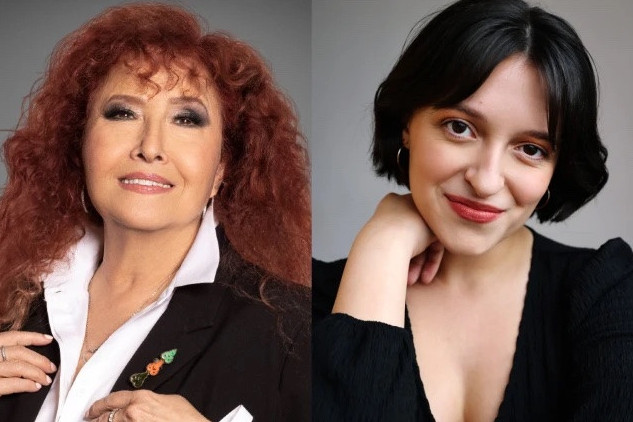 Funny Girl Tour
The producers of Funny Girl have announced the principal cast for the revival's North American Tour. The cast will feature Grammy Award winner Melissa Manchester as Mrs. Brice and introduce Katerina McCrimmon in the starring role of Fanny Brice.
Melissa Manchester
Manchester is a 50-year veteran of the music industry. She is best known for songs such as "Don't Cry Out Loud," "You Should Hear How She Talks About You," and "Through the Eyes of Love" (Ice Castles).
Katerina McCrimmon
McCrimmon is making her national tour debut in the role of Fanny Brice. She is a YoungArts Winner in Theater and a Presidential Scholar in the Arts.
Other cast members
The other cast members include Stephen Mark Lukas as Nick Arnstein, Izaiah Montaque Harris as Eddie Ryan, Walter Coppage as Florenz Ziegfeld, Leah Platt as Emma/Mrs. Nadler, Christine Bunuan as Mrs. Meeker, Eileen T'Kaye as Mrs. Strakosh, and David Foley Jr. as Tom Keeney.
Rhode Island Opening
The Funny Girl tour will officially open at Providence Performing Arts Center in Providence, Rhode Island, on September 9-16. It will then continue on to more than 30 cities coast-to-coast.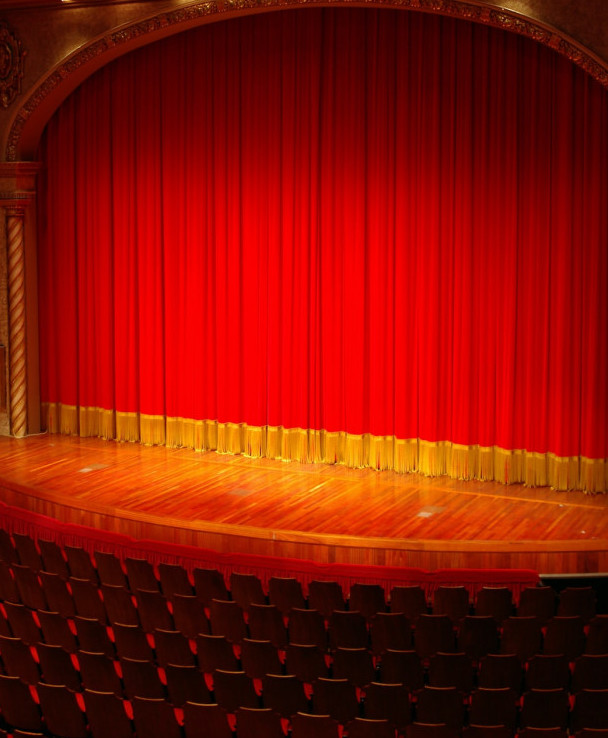 Funny Girl on Broadway
Funny Girl, led by Lea Michele in the title role, is currently running on Broadway at the August Wilson Theatre through September 3. Lea Michelle is best known in her role as Rachel Berry, a high school member of the Glee club on the television show Glee, which ran from 2009-2015. Her character loved Barbra Streisand. Lea covered many Streisand songs during the show's run including a knock-out version of "Don't Rain on My Parade" (from the movie Funny Girl).
————————————————————————
A Brief History of Funny Girl
The show: Funny Girl is a musical about the life of Fanny Brice, a Jewish vaudeville and Broadway star. It was written by Isobel Lennart with music by Jule Styne and lyrics by Bob Merrill. The show premiered on Broadway in 1964 and starred Barbra Streisand as Fanny Brice. It was a critical and commercial success, winning eight Tony Awards, including Best Musical.
The movie: In 1968, Funny Girl was adapted into a film starring Barbra Streisand as Fanny Brice and Omar Sharif as Nicky Arnstein. The film was also a critical and commercial success, winning three Academy Awards, including Best Actress for Streisand*.
The revival: In 2022, Funny Girl was revived on Broadway with Beanie Feldstein as Fanny Brice. The production was directed by Michael Mayer and featured a revised book by Harvey Fierstein. The revival was met with mixed reviews, but it was a commercial success.
The Funny Girl revival is currently touring the United States. The tour will conclude in September 2023.
Additional Details
The show was originally conceived by producer Ray Stark, who was married to Fanny Brice's daughter Fran.
The show's title was inspired by a line in the song "My Man," which Fanny Brice sang in the Ziegfeld Follies.
The show's original book was written by Isobel Lennart, who also wrote the books for the musicals The King and I and Carousel.
The show's music was written by Jule Styne, who also wrote the music for the musicals Gypsy, West Side Story, and Sweet Charity.
The show's lyrics were written by Bob Merrill, who also wrote the lyrics for the musicals How to Succeed in Business Without Really Trying and Cabaret.
Oscars for First Time Starring Roles by An Actress
There have been a few actresses who have won an Oscar for their first starring role in motion pictures. Here are a few examples:
Julie Andrews won the Oscar for Best Actress for her role as Mary Poppins in the 1964 film of the same name. This was her first starring role in a motion picture.
Barbra Streisand won the Oscar for Best Actress for her role as Fanny Brice in the 1968 film Funny Girl. This was also her first starring role in a motion picture.
Tatum O'Neal won the Oscar for Best Supporting Actress for her role as Addie Loggins in the 1974 film Paper Moon. She was only 10 years old at the time, making her the youngest person to ever win an Oscar.
Marlee Matlin won the Oscar for Best Actress for her role as Sarah Norman in the 1986 film Children of a Lesser God. She was the first deaf actress to win an Oscar.
There are a few other actresses who have also achieved this feat, but these are some of the most notable examples.