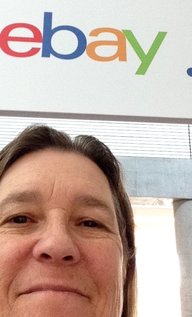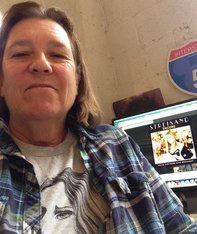 Years ago when I put out the "i love barbra Catalog" people wrote letters to me from all around the world. I have been going through a box of these letters and old orders for Streisand memorabilia from over twenty years ago. Many of the letters were handwritten, some typed, some were by email, which I printed out. I referred to these folks as my "pen pals" and over the years I met some of them at various Barbra Reunions and Barbra Concerts. There first comment was always, I finally get to see what you look like! I would reply the same. This of course way before the days of Facebook, Twitter, Instagram and Pinterest. We are now all used to pictures, lots of them. Some pictures are of food, dogs, cats, kids, vacations and occasionally we actually get to see what the actual person looks like!
So in that vein, I am posting some pictures of myself. They may be selfies, or portrait style, but it is important for the person on the other end knows who they are dealing with! 
Here is a little more about myself. I am Mom to a 15 1/2 year old freshman in High School. I live in Marin County, CA with my son and partner of 25 years. I am a former teaching tennis professional who sells regularly on eBay and Amazon for myself and others. 
I am a true blue and long time Barbra Streisand fan. I have a massive collection and will be sharing more pics and info soon. (I love seeing what other fans have collected, things similar to what I've collected and other items I don't have too!). 
I am about to turn sixty years old and am in disbelief that I'm that age! I love movies, music and movie making. I am trying to get back to playing the guitar and learning to play the drums. I have a dog named "Twinkles" who is nine and is cute as a doggy can be! I am the eldest of five and am a do-it-yourself type that can take on most challenges.
I love chocolate and most sports. I collect pins, stamps, coins and have a pretty large Chris Evert collection: rackets, magazines, articles, photos. I love technology and am a dedicated Apple user since 1984 when I had the original 128K Macintosh. 
I actually still have my original AOL email account and love seeing people's faces when they ask me if this address is "real"! I am a good cleaner and would detail cars for a living if all else failed. I've published a number of books for others telling personal life stories. My dad's children's book "Johnny Jingle" has to be my favorite project.​
I have shared somethings about myself. How about posting a pic or a fact about yourself to get this party started? Hope you come back for my daily blog postings now that we know each other a little better!