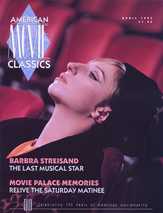 I often get the question of what it is that I like about Barbra Streisand. I used to feel that I was always defending her or that I was the only one who liked her and why would I spend so much money going to concerts or time reading books or sharing info with like minded fans. But those days are over!
I am going on the record to say that, "I Love Barbra". Surprised? No, I didn't think so. Let me give you just five reasons why.
1) Best Singer in the World, by far. Barbra has been with the same record label, Columbia Records since she was nineteen and has recorded 70 albums including live recordings and soundtracks from stage and screen. She is the ONLY recording artist that has had a Number One album in six consecutive decades: 1960's, 1970's, 1980's, 1990's, 2000's and 2010's. That is staying power! She won an Oscar for her composition of Love Theme from A Star is Born "Evergreen" in 1977. Her voice stands alone!
2) Best Actress in the World. Barbra has not made as many movies as some movie stars, but winning the Academy Award in her first film, put her in an elite group right from the start as she reprised her stage role of Fanny Brice. It is still a magical musical that is funny and poignant after all these years. Her comedic timing in What's Up Doc? is unmatched and she is equally strong as a dramatic actress in Nuts. Barbra changed the way women looked in film. She wasn't Sandra Dee, but an unconventional beauty who knows how to look her best when photographed well. 
3) Best Female Director. In the entertainment world dominated by men, Barbra broke through many barriers in the early 1980's by directing, producing, writing and starring in Yentl, the first woman to do so for a major motion picture. It was a labor of love and won critical acclaim by many including Steven Spielberg, but was overlooked by the Academy. She did win a Golden Globe for Actress and Director for Yentl and remains the only women director with that award. Her movie, The Prince of Tides was nominated for Best Picture in 1992, but Barbra was passed over for Best Director. She opened the door for others, but it's still a small group of women who direct.
4) A Champion for Women among other passions. Streisand has raised awareness and lots of money for AIDS and Women's Heart Health. She is a passionate political activist and gave a well known speech at Harvard, "The Artist as Citizen" in 1995. Barbra has done many fund-raising events for fellow Democrates like Gore and Clinton (Bill and Hillary both) including a holding concert in her backyard in Malibu called "One Voice" in 1986. The crowd was filled with stars clamoring to hear Barbra in person again after many years. "She makes money to give it away!" a Barbra associate once told me.
5) Best Concerts in the World. Barbra has said that she loves to sing on records, but performing "LIVE" is not her favorite thing. She once forgot the words during her concert "A Happening in Central Park" in the mid 1960's and took many years off from the concert stage. She had a magnificent comeback in Las Vegas on New Year's Eve and New Year's Day in 1993/1994 at the grand opening of the MGM Grand. It was beyond any fan's dream. To actually see her on stage, fighting the stage fright, even using telepromters to battle forgetting the words was beyond anything a fan could expect. I never thought she would sing in concert after so many years away. It was magical. And through the years she has done an occasional tour to the delight of her legions of fans. Her latest tour grossed $46 million dollars in only twelve dates. I was lucky enough to travel to Sunrise, FL with other of the luckiest people in the world for a tremendous concert! She brought tears to my eyes when she walked out on stage.
Those are just five reasons why I Love Barbra. There are so many more. Come back for more in future Barbra blogs. Ageless and Evergreen!